Goofing off in Georgetown
Ahoyhoy there,
I managed to complete my one major job for the day and sort Sir Humphrey's rear puncture. The patch had completely come off – well it was my first innertube repair! New one fitted and i"ve had another go at patching the nail hole. I discovered what I already knew that trying to remount a large motorcycle's rear tyre with only your non-dominant arm is difficult. I aggrevated my chastising ribs when leavering the tyre back on the rim but who needs to breathe deeply apart from crank callers anyway?
Later I mooched to the beach where a couple of guys were fishing. They told me they hadn't caught anything but they said they didn't care as long as they were away from the wives and kids! Are all fishermen like this? Was Jesus?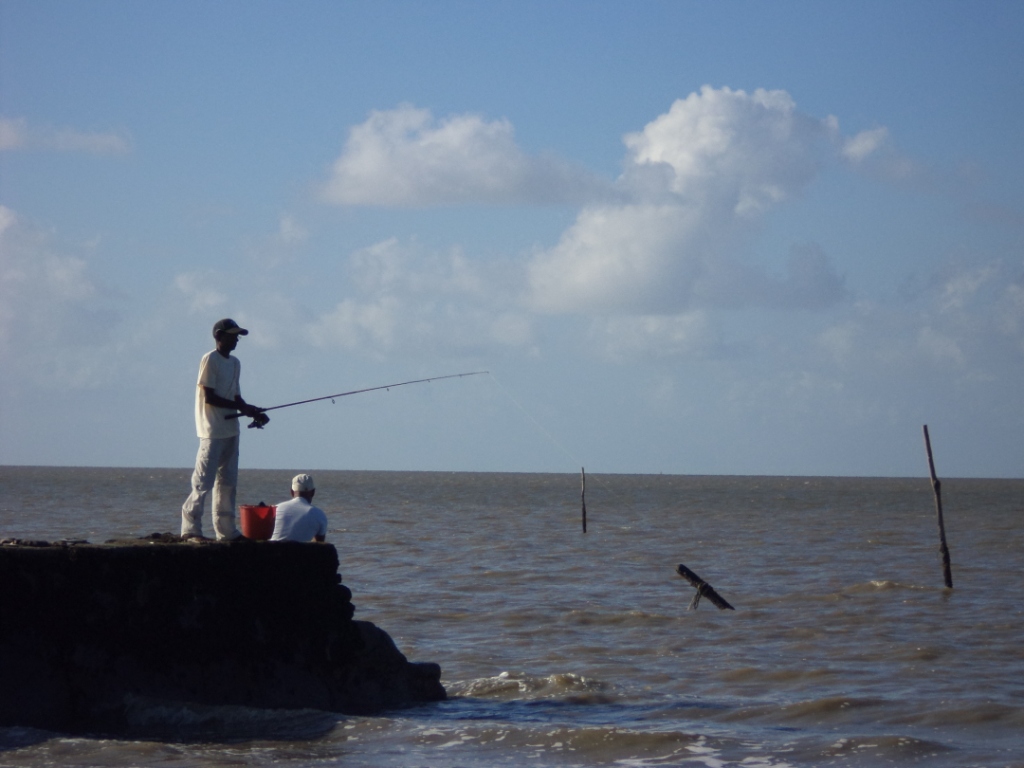 The wild life was pretty cool there too: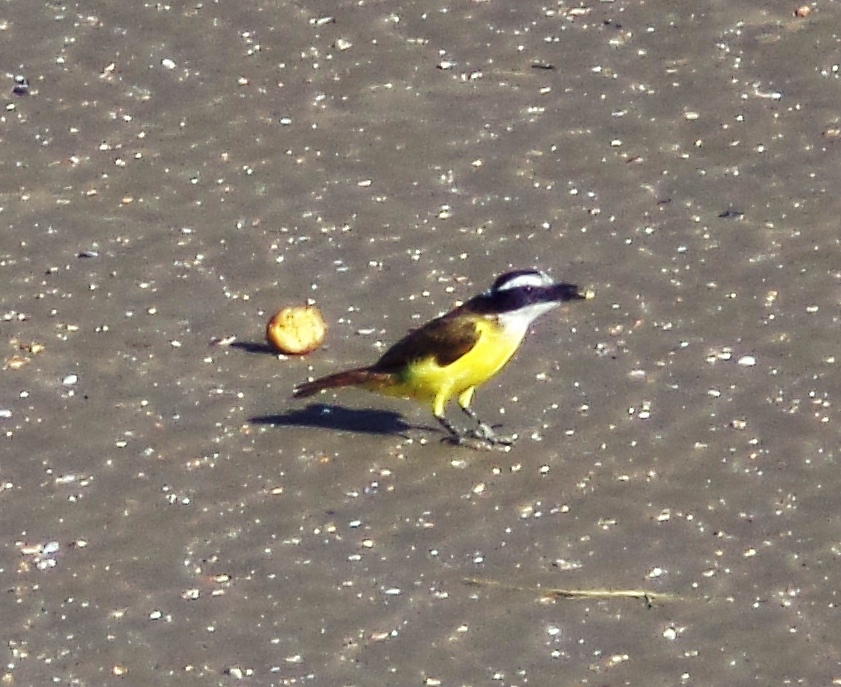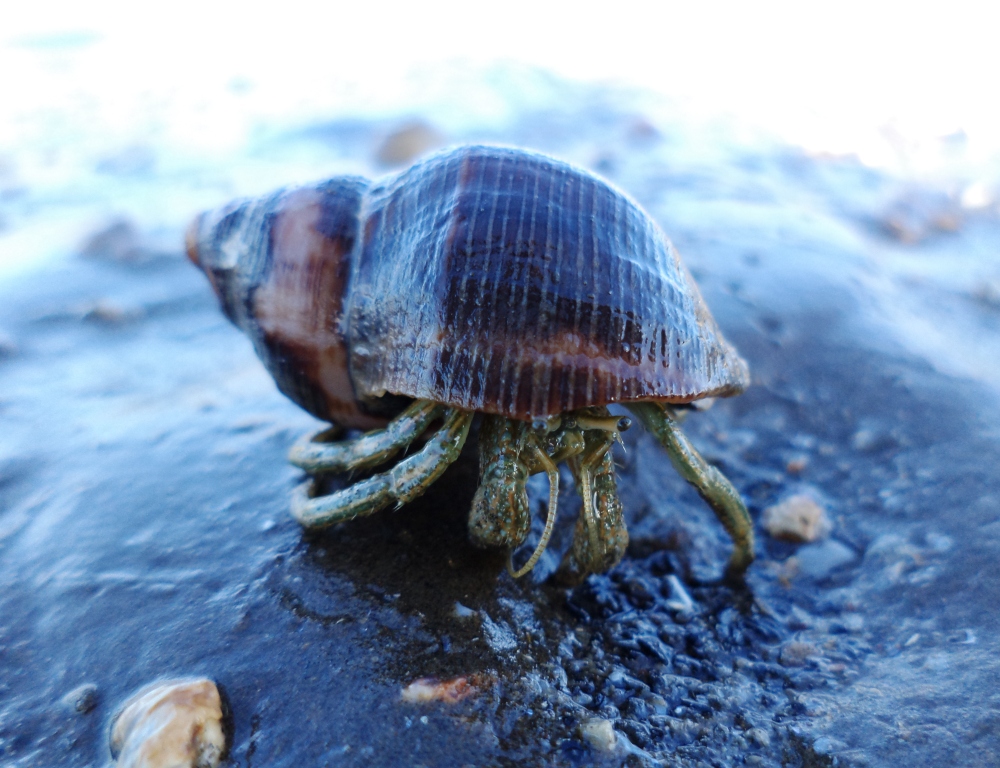 I'm going to have another early night in my delightfully air conditioned room and not worry about the info Sam has sent me about getting through Suriname being a visa nightmare and could take weeks.
TTFN,
Shallow breathing Tigger